You may have already made the decision to move to Portugal or are looking for information on how best to do so. Essencial Portugal tells you everything you need to know to set up the necessary administrative or personal procedures that will make your move easier. Find below all the things to do for your expatriation.
Whether you call on specialists or to settle and live in Lisbon or elsewhere in Portugal, I advise you to gather as much useful information as possible to prepare your expatriation: declare your personal and professional income to the Portuguese financial authorities, have foreign legal documents recognized in the country, have your driving license modified…
So many steps for which you will need to be well informed. In Lisbon and Portugal, there are many professionals who speak French, Portuguese, English and who will help you carry out these procedures in the most advantageous way possible. They will be committed to accompany you until the finalization of the process so that you can settle in Portugal with confidence and serenity.
Enjoy your adventure without unnecessary worries! I will put you in touch with various competent and English-speaking service providers. These professionals will accompany you in all the administrative or personal steps you need to take to settle in the Lisbon area or elsewhere in Portugal. Discover all our services to help you settle and live in Lisbon. Contact me to discuss your project.
Being well informed is essential, take the time to do it well!
Tax Identification Number - TIN Portugal
The TIN or Tax Identification Number in Portugal is one of the essential documents to obtain in order to come and live in Lisbon or elsewhere. It can be obtained from the local financial authorities and will allow you to rent an apartment, open a bank account or take out your water, electricity or gas contracts.
Portuguese Non Habituel Resident
The status of NHR or Usual Resident must be asked very quickly to the local authorities. It will allow you to obtain an exemption or advantageous tax rates (or an exemption) on income from foreign sources. Whether you are retired or working in a high value-added profession, consult the conditions for obtaining this advantageous status.
Vehicle registration in Portugal
Probably the most cumbersome and complicated administrative procedure to carry out for your installation in Lisbon or elsewhere. It requires you to prepare your file before your departure but also once in Portugal. Technical documents of vehicles, multiple passages at the ITM, administrative forms, intervention of customs or the technical control centre: the journey is long and difficult.
Private insurance, social security and health system in Portugal
Not all mutual insurance companies are the same in Portugal and it is best to find out in advance the advantages and disadvantages of each one in relation to your personal situation. This page will give you some information that will facilitate your choice and guide you towards what we think is best in choosing your expatriate health insurance in Portugal.
The public health care service in Portugal is not known for its speed, but it will allow you to be taken care of free of charge in case of health problems. You will need to be registered with the Portuguese social security system. This registration with the Segurança Social requires a "status" but will give you access to local doctors, hospitals and health centers.
On this page you will find useful information about the health care system in Portugal, how it works both in the public and private sectors and your options in case of a problem in the country. A whole range of things you need to know to prepare for your expatriation to Portugal and to cover yourself properly before moving there permanently.
Creation of a company in Portugal
Some expatriates come to Lisbon for their retirement, others to set up their own business. We provide you with advice, information and support options to ensure that this happens quickly and properly. Setting up a business in Portugal can be done quickly, as can choosing the most suitable activity and legal status.
Are you looking to buy or rent a property in Portugal? The standards of construction are different from those you are used to. Doing a relevant search based on your criteria, selecting the properties that are really worth visiting or accompanying you to the agencies and during the buying or renting process in Lisbon and the greater Lisbon area, are the points to consider.
Income tax return - IRS in Portugal
The declaration of your income in Portugal can be done online but the whole procedure is in Portuguese. It is important to know how to do it and do it well. When you file your first tax return, you will need to have the right information about what you need to declare and how to do it properly so that you don't get into trouble with the financial authorities. Contact me to be put in touch with an English speaking accountant and chartered accountant in Lisbon.
Open a bank account in Portugal
Ce n'est pas la démarche la plus compliquée à effectuée pour une installation au Portugal mais les nombreux papiers à signer pour l'ouverture d'un compte en banque seront en portugais. Quelles sont les banques du pays, les plus avantageuses et les options pour ouvrir votre compte ? Quelques éléments de réponse.
Water, gas, electricity and internet portuguese contracts
What are the papers you need, the best operators and the steps to follow to open your internet and phone contract in Portugal. Your commitment will probably be for 2 years, so it is better to know the offers and possibilities before you start.
The prices of these contracts and the functioning of the energy supply vary between Portugal and some French speaking countries. What are the energy suppliers in the country, those that are most used or the water company that is mandatory in some areas? We bring you some elements of answer and the possibility of being accompanied.
Driver's license in Portugal
You will probably arrive in Portugal, in Lisbon or elsewhere, with your driving license. This is not a problem at first, but you will need to have it modified if you plan to settle in the country for several years. Here are some tips on how to get a Portuguese driver's license.
European Register Certificate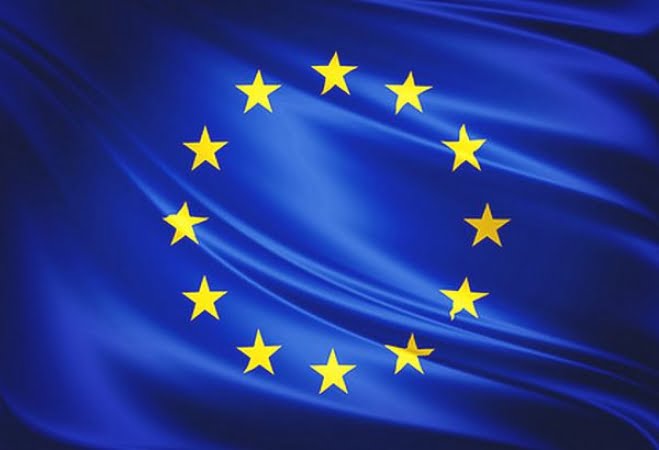 You will probably arrive in Portugal, in Lisbon or elsewhere, with your driving license. This is not a problem at first, but you will need to have it modified if you plan to settle in the country for several years. Here are some tips on how to get a Portuguese driver's license.
Certification of documents
Not all documents issued by English-speaking administrations are valid in Portugal. The same is true for documents issued in Portugal with respect to your native country. They will need to be certified by local administrations or notaries for certain types of documents. Judicial documents, sales contracts, marriage contracts, private or administrative documents, have your documents certified in Portugal.